Meet your matcha.
Shop our collection of certified organic matcha powder grown in the historic Uji, Kyoto and Kagoshima regions of Japan.
Our matcha is sourced from the most renowned growing regions in Japan and it's made-to-order in small batches for optimal freshness, sweetness and colour.

We heavily invest in third-party testing so you can trust and feel good about consuming our matcha everyday. The results are in - clean, green and delicious!

1% of all sales are donated to social and environmental non-profit organizations committed to creating positive change in our world. We can sip to that!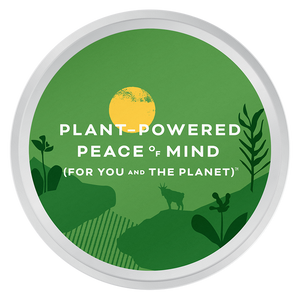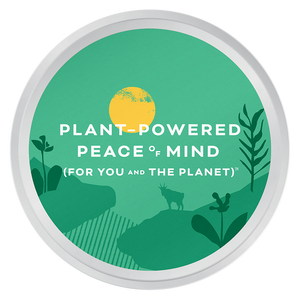 Best community ever.
"Where do I begin. I've tried a few matchas in my life but Soar definitely wins! I start my mornings with a nice cup of ceremonial matcha which sets the tone for the rest of the day. Love you guys!"

"I love the Everyday Matcha! This blend aids with my anxiety, clears my mind, helps me focus and it tastes incredible. If your looking for a matcha to try I'd highly recommend it. "

"I've been ordering matcha from Soar Organics for a few years. The Uji and Kirishima are my favourite! They are smooth and high quality. My go-to for matcha lattes!"

"The everyday matcha is my treasured daily ritual. It is always fresh, smooth, and nourishing. I love the care and quality of this small business!"

"Every time I pour myself a cup of Soar matcha I fall in love all over again with its bright green colour & phenomenal taste. This matcha is the BEST that I have ever tried."

"The best organic matcha I've had, especially the Uji Ceremonial. It has wonderful nutty and umami flavor compared other organic brands I've tried. Getting my colleagues hooked too!"

"Soar Organics is my go-to Matcha. The Uji Ceremonial is my fav & so creamy! Also, the sweetest team & best to deal with. Highly recommend!"

"For delicious and premium tasting lattes, the Uji Ceremonial is my go to, followed by the Kirishima Ceremonial when I'm feeling for something extra special."

"I'm a huge matcha lover and didn't know good quality matcha is not supposed to be bitter! I love the Everyday Matcha & Uji Ceremonial! Both are mellow, smooth, and don't leave me jittery."

"I love my matcha tea! They shipped quick and it arrived fast. Love this brand and company! I stand behind their product, it's the highest quality out there."

"From my first sip of the Ceremonial Matcha two years ago to now, Soar Organics has gone beyond expectation. Their matcha's freshness is unmet and always delicious. Making Elixirs with their products is a nourishing ritual I cherish."

"Soar's Uji Ceremonial Grade Matcha is ground to perfection. It's smooth with a creamy texture and a sweet delicate flavour. It's my #1 pick."

"My favourites are the Uji Ceremonial and Everyday matchas with hot water and maple syrup or as a latte with steamed cashew-date milk."

"Soar organics has been my go-to matcha and hojicha spot! I have looked long and hard for matcha as smooth and delicious as this one. It's quality matcha powder and when you taste it, you can instantly tell."

"I absolutely love the everyday matcha! It is my every morning go to. It is so smooth and creamy. Highly recommend!"

"The Uji Ceremonial is great on its own or as a latte (hot or iced). Love using the Kirishima Ceremonial for an iced matcha latte, it has a great sweet and fresh flavour."
Sip and read.
This vibrant beverage is not only delicious but also packed with incredible benefits that will leave you feeling like a superhero.

When we started Soar Organics, our mission was to offer a matcha product you could trust in consuming everyday.

Hojicha powder is a unique type of tea that has gained popularity in recent years. Made from roasted green tea leaves, hojicha powder offers a distinct flavor and aroma.